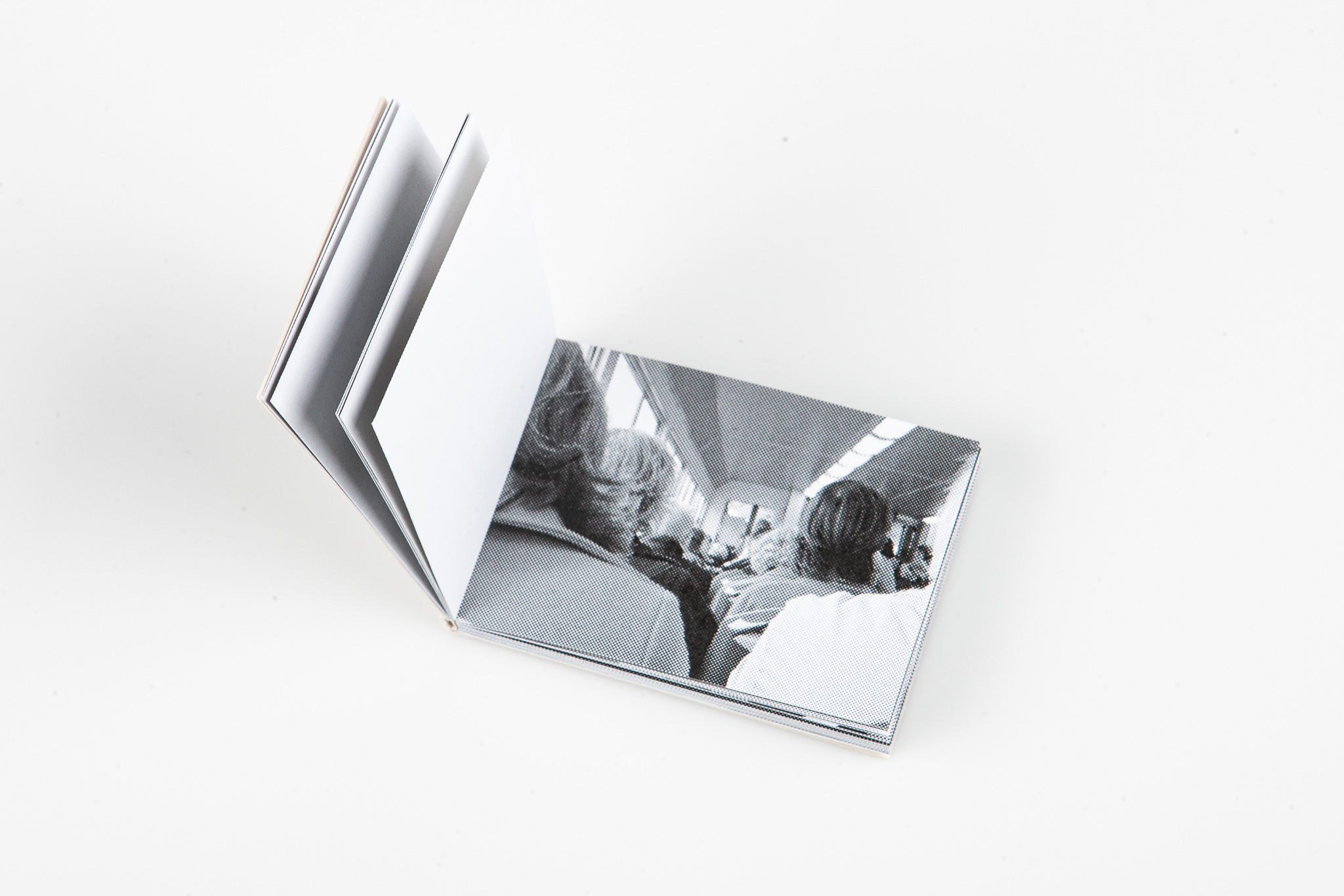 När jag är ensam är jag alltid tillsammans med dig/When I'm alone I'm always with you
5 x 7 cm
Offset Print with letterpress cover.
The book was made as part of the artistic research work Small Scale Derangements which was presented at the research week at the royal art academy in Stockholm 2015. The only way to get the book is to get it in your pocket secretly, it was in an edition of 300 copies which are now all distributed. The risk of being caught red-handed for this reverse pickpocketing touches on the core of the project, a longing for contact, presence and friendship that is expressed in clumsy attempts to achieve just this. A tragicomic and exalted melancholy. The book itself contains pictures in black and white, fragments from various journeys, a text on the first page that is the same as the title of the book, When I am alone I am always with you.
Boken gjordes som dela vid et konstnärliga forskningsarbetet Small Scale Derangements som presenterades på forsknings veckan på Mejan 2015. Det enda sättet att få tag på boken är att man får den i sin ficka i smyg, den fanns i en upplaga på 300 exemplar som nu alla är utdelade. Risken för att bli tagen på bar gärning för detta omvända ficktjuveri berör projektets kärna, en längtan efter kontakt, närvaro och vänskap som tar sig uttryck i klumpiga försök att uppnå just detta. En tragikomisk och upphöjt melankoli.
Själva boken innehåller bilder i svart/hvitt, fragment från olika resor, en text på första sidan som är den samma som titeln på boken, När jag är ensam är jag alltid tillsammans med dig.
category